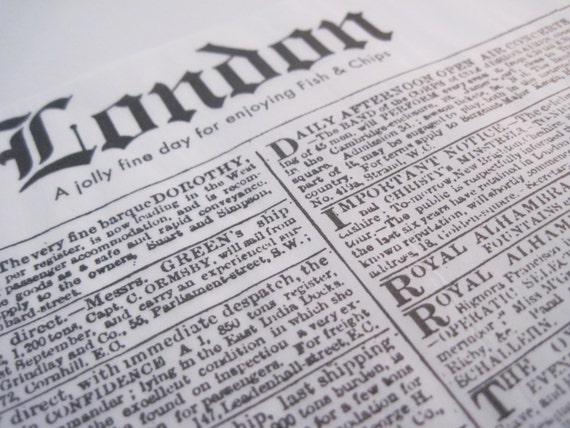 Wax Paper-25 Sheets of Black and White Newsprint Wax Paper-Deli Sandwich Wrap-Box and Tray Paper Liners-Newspaper Wrapping Paper 12" x 16"
By Creative Juice Cafe
Product Info
This 16" x 12" newsprint deli wrap paper adds a touch of tradition and a spot of fun. Made of microwavable, grease resistant paper, this 12" x 16" newsprint deli sandwich wrap paper is perfect for wrapping sandwiches or lining serving baskets.
You can use this deli wrap for serving food but you could also use it to wrap presents, create great scrapbooking projects, or..... use your imagination (or pinterest) and get your creative juices flowing.
Set of 25___________________________________________________________
Want to get the best price possible? Use the following coupon codes-
SAVE10 ---- 10% off a minimum purchase of $10
SAVE15 ---- 15% off a minimum purchase of $25
SAVE20 ---- 20% off a minimum purchase of $60
________________________________________________