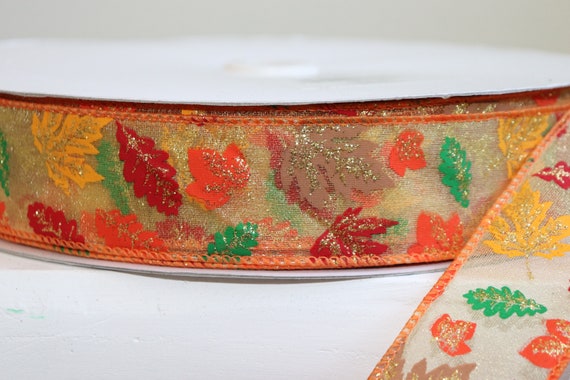 Sheer Gold Wired Ribbon, Fall Leaves Green Gold Orange Burgundy Brown 50 yards Wired, Autumn Decor, Harvest Craft Supply, 1.5 inch Ribbon
By Sway ME Vegas
Product Info
Beautiful rich fall colors of gold, orange, green, brown and burgundy are abundant in this wired ribbon. The leaves look like they were handpainted on the sheer gold shimmer background. Create wonderfully designed wreaths, floral centerpieces and more! 100% nylon with wired edges Great deal for 50 yards of ribbon. Wired edge covered in orange thread
Shipping is Free in Domestic USA, ships in poly mailer.
Please choose carefully. Seasonal ribbons, including this item, cannot be returned.