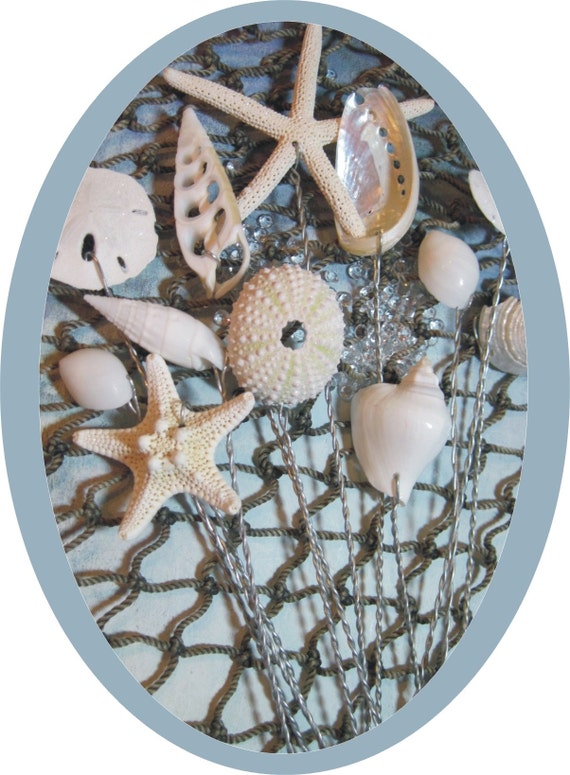 Wired Seashells - 1 Dozen Starfish and Shell Stems - Beach Wedding Bouquets and Centerpieces - add wired shells to your fresh bouquets & DIY
By The Artsy Seashell
Product Info
Genuine Seashells wired for your DIY creations! Add a little Seashore glamour to your Beach Wedding or Destination Wedding decor, centerpieces, and bouquets.
I care about our environment and the sustainability of the marine life. In the Philippines, local villagers collect the shells and use the meat inside to feed their families. The shell is considered a by-product and is sold once the meat is extracted. I like to support the livelihood of these villagers by buying our shells directly from them. We also buy some shells from the commercial food industry where the shell is also considered a by-product and would otherwise be wasted. We do not import or sell endangered or protected species.
♥ WIRED SHELLS ♥
12 ~ Seashells drilled and wired for your DIY projects
♥ ABOUT YOUR WIRED SHELLS ♥
All are drilled and wired with 8 1\/2" stainless or white cotton covered ( great for adding to bouquets) wired hand twisted by me that you can bend, wrap around a dowel or shorten to use in your bouquet. Let me know if you want stainless wire or white cotton covered stainless.
1 - 2.5-3 inch pencil starfish
2 - small pencil starfish
1 - 1 knobby starfish, a little smaller that the larger pencil starfish
1 - 1 small knobby starfish
3 - small sand dollars, 1 could be a little larger arrowhead if there is one, 2 the usual sand dollars
4 - small various other shells like mentioned in convo - my choice
♥ READY TO PURCHASE ♥
I can get large quantities if you need more, use a longer length wire or do a custom order with multiples of the seashell of your choice.
Wonderful accents for your beach ceremony, corsages, wrapped around a napkin at a place setting, added to centerpieces and more!
♥ SHIPPING ♥
Shipping is USPS FIRST CLASS 4-5 day shipping.
USPS PRIORITY 2-3 day is available at checkout.
EXPRESS shipping is available - contact us before purchasing.
Please contact me if you require special shipping arrangements
(Additional charges may apply).
♥ MORE INFO ♥
Please read shop "Policies" for more information.
Happy Wedding Planning!
Please visit my Etsy stores!
http://idoartsyweddings.etsy.com
http://theartsyseashell.etsy.com
http://magdesigns.etsy.com
I Do Artsy Weddings and Creative Baskets, Inc.
Be joyful always, Pray at all times, Be thankful in all circumstances.