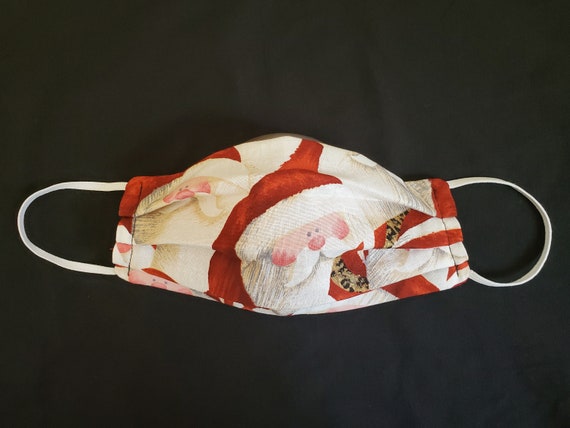 Santa with a Cheetah Hat Cotton Face Mask, Holiday Themed Face Mask, Red Reversible Face Mask, Cute Santa Face Mask, Red and White Face Mask
By MacGical Moments
Product Info
*PLEASE READ TO ENSURE PROPER FIT*
*Cheetah Hat Santa Face Mask*
-This cotton face mask is intended to help reduce exposure to dust, pollen, pet dander, or general face protection from daily activities. *NOT intended to treat, cure or prevent any diseases*
A Dose of Magic Includes:
-1 Pictured Face Mask, handcrafted from Cotton Fabrics.
-The mask features elastic ear straps for a flexible and comfortable fit, for all face shapes and sizes!
-Each mask is crafted with a pleated design for a contoured fit.
-This mask is reversible and features a RED cotton fabric on the reverse side.
-Masks are washable and recommended before use.
Our Sizes:
Adults: ~ 8.25"X2.5" (Flat) 8.25"X5" (Expanded) Elastic Ear Straps: 6.5" Each
Child: ~ 7.25"X 2" (Flat) 7.25"X4" (Expanded) Elastic Ear Straps: 5.5" Each
Bring some magic into my life by favoriting and following MacGical Moments®.
****Terms of Use****
This mask is for PERSONAL USE ONLY.
Due to the nature of these products NO REFUNDS can be given.
Thank you for supporting the creator of these products and bringing the magic to life!
Lindsay, MacGical Moments®