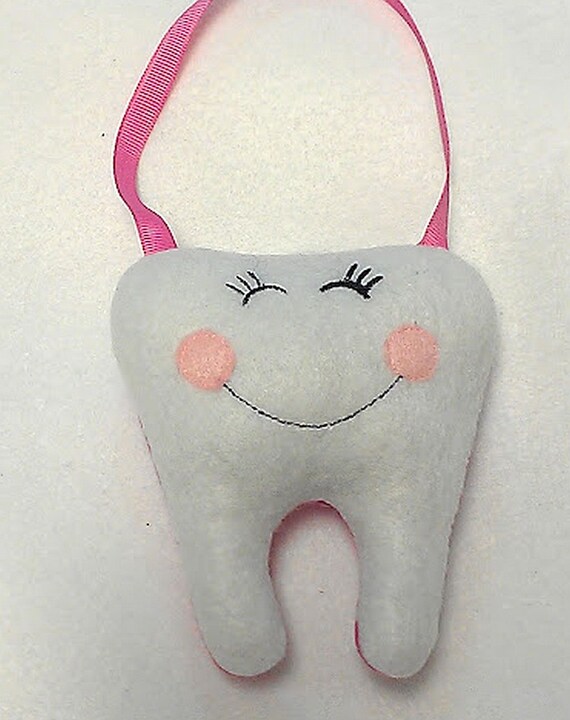 Product Info
Get 20% off of your first purchase by signing up at bit.ly/etsysignup
Girls tooth fairy pillow. The Tooth Fairy will be able to find the tooth with out waking the sleeping child. It can hang from the a door knob, the bed post, or still be put under the pillow. The pillow has a ribbon to hang with and a pocket on the back will hold the tooth and once the tooth fairy get the tooth money can be put in the pocket.
Tooth is made of felt and measures about 5" x 4"
We can make them in any color you like, just let us know the tooth color, cheek color, and pocket color when you place your order
****We have a lot of designs that haven't been listed in the store yet. check out our "My store" boards on Pinterest . If you find something you like email me, I would love to make it for you.