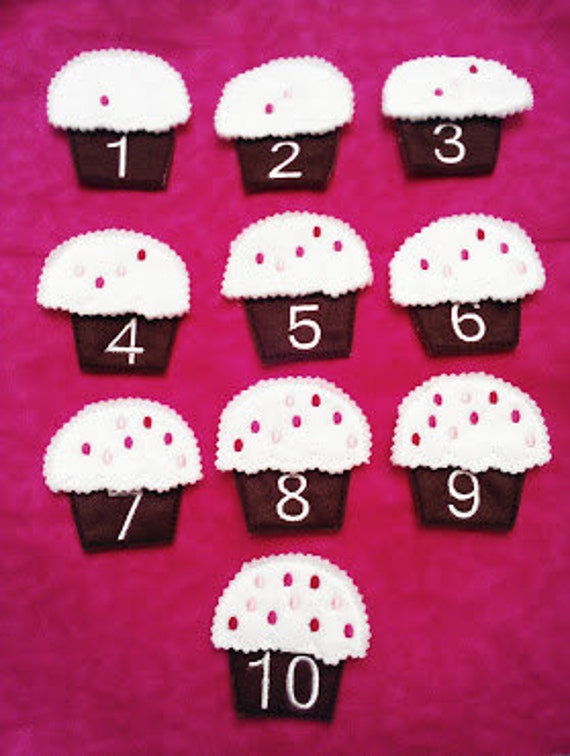 Product Info
Get 20% off of your first purchase by signing up at bit.ly/etsysignup
A fun way to learn to count by matching icing with sprinkles to cupcake bottom with a number on it. Cupcake number set has the numbers 1-10.
Set is make on embroidery machine with eco-friendly felt. Cupcakes are made with 2 layers of felt and a layer of stablizer for body. Pieces have been sewn multiple times without any small pieces or glue.
Includes 20 pieces- 10 icing with shade of pink sprinkles and 10 cake pieces.
If you would like to choose the color of the felt and thread, Sprinkles can all be the same or up to 3 different colors please specify your preference in the "Notes to Seller".
****We have a lot of designs that haven't been listed in the store yet. check out our "My store" boards on Pinterest . If you find something you like email me, I would love to make it for you.