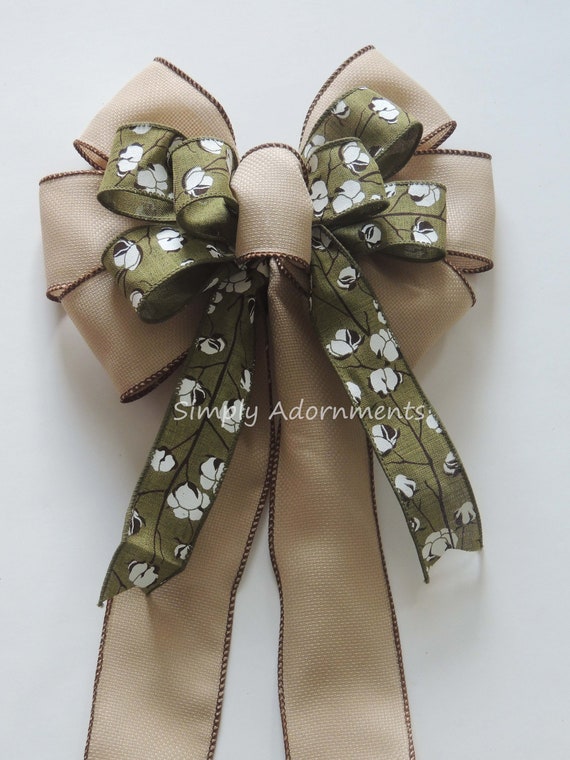 Cotton Boll wreath bow, Rustic Moss Green Burlap Wreath Bow, Cotton Boll farm Lantern bow, Farmhouse wreath bow, Cotton Boll Door Hanger Bow
By Simply Adornments
Product Info
Cotton Bowll sign bow, Rustic Moss Green Burlap Wreath Bow, Cotton Boll farm Lantern bow, Farmhouse wreath bow, Cotton Boll Door Hanger Bow
This bow is made using two different pattern wire-edged ribbons. This bow has two short and two long tails. The bow length is measured from top of the bow to the end of its longest streamers. Please select the bow size and the top layer ribbon options before checking out.
This rustic bow is perfect for everyday home decorations, wreaths, lantern swag, door hanger, staircase, fireplaces, mantel, presents, etc... Also, this fall wire-edged ribbon bow can be easily stored and reshaped.
NOTE:
* The bow is securely tied with florist wires and finished with chenille stem for easy attachment.
** If you love the bow but need different colors or patterns please message us, we can assist you to match your requirement.