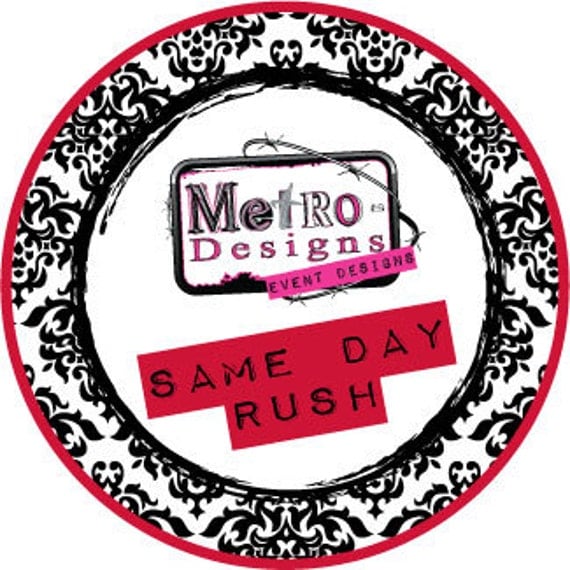 Product Info
RUSH ORDERS MUST BE ORDER ALONG WITH THE ITEM THAT YOU ARE REQUESTING A RUSH FOR.
PLEASE READ ALL OF THE INFORMATION THAT IS PROVIDED. BY PURCHASING THIS ITEM YOU AGREE TO ALL STORE POLICIES AND ALL TERMS OF THIS SHOP.
RUSH ORDER - SAME DAY
***** RUSH ORDERS ARE NOT AVAILABLE DURING CLOSED BUSINESS HOURS. HOURS OF OPERATION: MON-FRI 9am-6pm.
*SAME DAY RUSH ORDERS MUST BE PLACED BEFORE 11AM MON-FRI. IF YOU ORDER AFTER 11AM OR DURING CLOSED BUSINESS HOURS YOUR ORDER WILL BE PROCESSED THE NEXT BUSINESS DAY.
This pricing is in addition to the product that you ordered or plan on ordering.
You will receive your item(s) with in the same business day upon purchasing the design and rush order fee.
***Please note ALL information needed for the design to be completed MUST be with in the notes of your order upon purchasing. Any missing information will delay delivery.