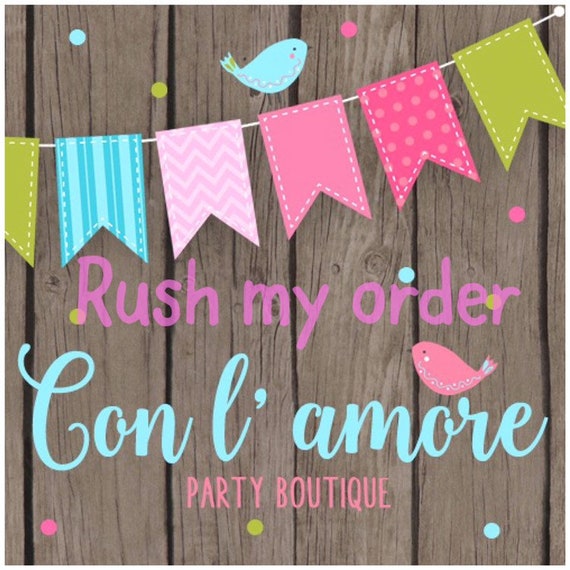 Product Info
This listing puts you at the top of our list of orders! With this listing, your order is guaranteed to ship within 2 days.
BUT you must message us before adding this to your cart to confirm.
This listing does not include priority mail, or any other form of expedited shipping, but this can be added on for an additional cost.
Thank you for shopping at Con l amore party! Be sure to check out our other listings!