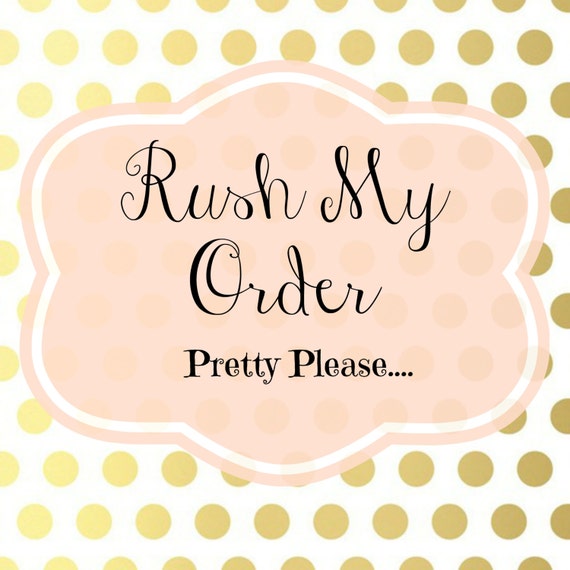 Rush Design Fee-Speed up my design time-In a Hurry-Fast Design-ASAP-Need it now-Fast turnaround
By Republic Of Party
Product Info
This listing is for a RUSH FEE only. Purchase this listing with any items that you need designed faster than the normal design time. Purchasing this rush fee option will speed up your design time to 1-2 business days (Monday-Friday, no holidays) (exceptions listed below) and does NOT include shipping time. If you need faster shipping options you will have to purchase that during checkout.
If you are purchasing a SEALED product please allow 2 days of design time before it ships as these items need time to dry completely.
Hot air balloons: Please allow 4 business days for design
Hot air Centerpieces: Please allow 7 business days for design as this needs to set and harden.
Jellyfish lanterns- Please allow 1-2 business days for design
Candles and toppers- Please allow 1 day for design
Garland and banners-Please allow 2 day design
Cups and Cutlery- Please allow 2 day design
----Please make sure to choose the correct item you are wanting to rush. Add the item to your cart along with the rush fee listing and the DUE DATE in the note section. (Even if you have talked with us in messaging)
If you have any questions please feel free to contact us.
*Rush fees are non refundable