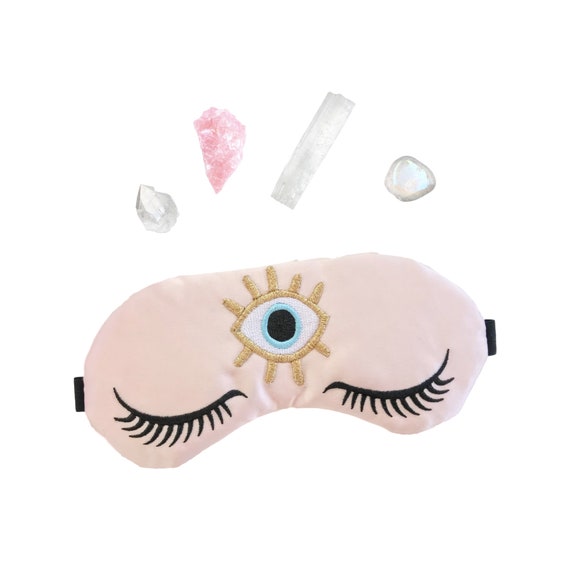 Product Info
It's time to elevate your self care ritual with this restorative sleep mask infused with natural rose quartz crystals for your body and soul.
The soft and feminine energy of the rose quartz is believed to open the heart for growth and healing. We believe the universe gifted us with this awe-inspiring gem as a reminder of our true nature, love. Practice a little self love by adding this little luxury to your daily routine to experience increased awareness of your own hearts energy and desire.
Lovingly handcrafted in Texas with gorgeous duchess satin exquisitely embroidered with glistening gold third eye and black sleeping lashes. The interior of the mask contains a special cotton sachet that's filled with natural Rose Quartz crystals from Madagascar. Cool to the touch and substantially weighted, these healing crystals are not just for your inner beauty.
Includes 4 hand selected crystals for your personal crystal collection
1 Raw Rose Quartz
1 Selenite Stick
1 Clear Quartz
1 Angel Aura Stone