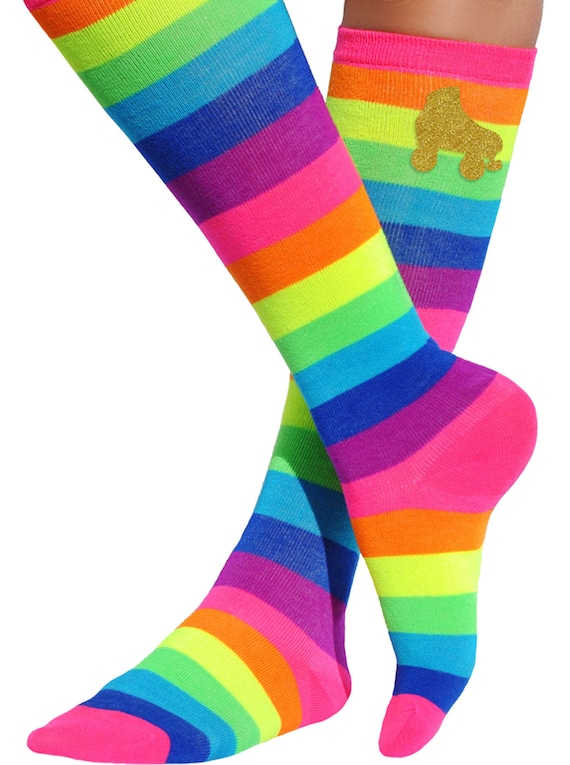 Roller Derby Socks Rainbow Knee Socks Skate Party Neon Trendy Socks Boot Socks Fun Party Birthday Gift Socks Glow Party Socks Funky Socks
By Bubblegum Divas
Product Info
How to Order
Pick Socks by Age Group:
GIRLS 9-11
GIRLS 6-8
LITTLE GIRLS 4-6
BABY GIRL 1-3
Socks contain slip grip bottoms for ages, 1-3 and 4-6
Girls Roller Skate Socks Neon Rainbow Knee High Socks Trendy Fun Socks for a Girly Birthday Party.
If her tights don't add enough flair to her ensemble, pair them with some fabulous and colorful Knee high Sock. They're back in style and more fun than ever. Pull that brand-new skirt out of her closet and add these snuggly accessories. When you want your girl to be warm while looking sweet. l
Fun Roller Skate Socks to wear for any occasion we've added a fun Glitter Skate.