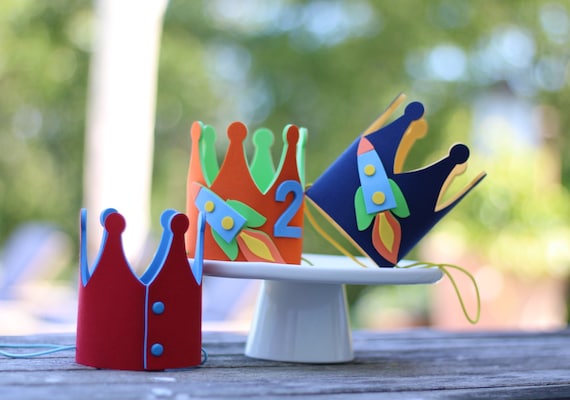 Space Party Hats - Rocket Birthday Crown - Custom Birthday Crown
By i Crown You
Product Info
This space themed party hat will take you TWO the moon!
Nicely crafted from cotton fabric and foam backing with a foam 3D rocket.
Add any age to make it super special.
Crowns available with elastic cording or satin headband.
C O L O R S:
(if no color is chosen, random color will be sent)
Red
Blue
Orange
Measures 4" height and 3" diameter when assembled.
One size fits all.
SHIPPING:
All orders ship within 3 business days. Crowns will ship flat. Easy assembly.
FOLLOW US!
Instagram: Facebook: @LouLouMacPartyCrowns
>>> LouLou Mac Designs, copyrighted, 2011-2020 © all rights reserved ® my designs & photographs are the property of LouLou Mac Designs, they may not be duplicated in whole or in part by any persons or entities without prior expressed consent by me, the creator. All items may not be resold without prior permission from LouLou Mac Designs.