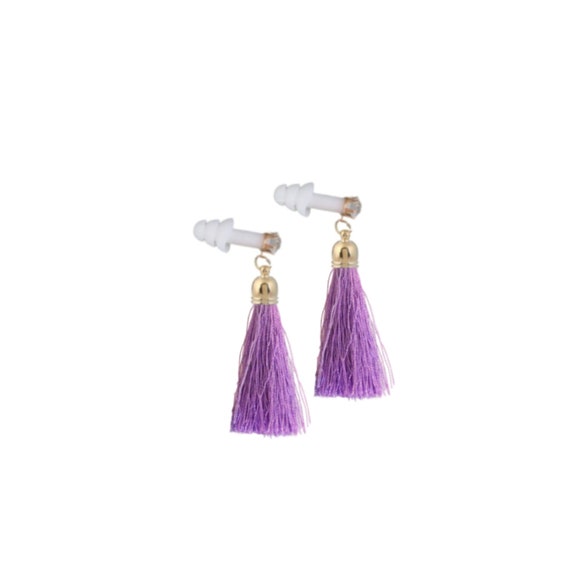 Product Info
We're currently waiting on inventory for the Lavender Rhinestone earplugs, delivery times may be delayed. Thank you for your understanding.
Inspired by the iconic earplugs worn by Audrey Hepburn in Breakfast at Tiffany's, these darling tassel earplugs are the smaller albeit more sparkly version of our vintage inspired classic. Lovingly handcrafted in Texas, each pair features silky lavender tassels set upon silicone earplugs with a large rhinestone so you can shine all night... in silence.
Sized for women and made to last for many moons to come.
Total length approx 2.5 inches and ready to travel the world in an adorable Sleepy Cottage storage pouch.
Perfect addition to your wedding favors, Breakfast at Tiffany's shower, bridesmaids gifts and new moms. Orders of 6 or more receive a 15% discount with code PARTY at checkout!