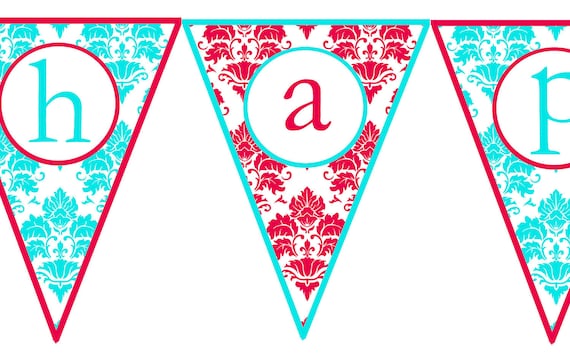 Product Info
Beautiful aqua and red damask is featured on this birthday banner. Each letter measures. 8"x11". Perfect for a young girl, teenager or adult birthday.
Your file will be ready to instantly download after purchase. Just print on card stock, cut and punch holes to string or attach with ribbon and glue from the back. The watermark will not appear on your files.
This design can be adapted to say anything custom you choose. Please contact us for pricing.
You will need to be able to open PDF files with Adobe Reader. If you don't have Adobe Reader, you can get it for free here http://get.adobe.com/reader/