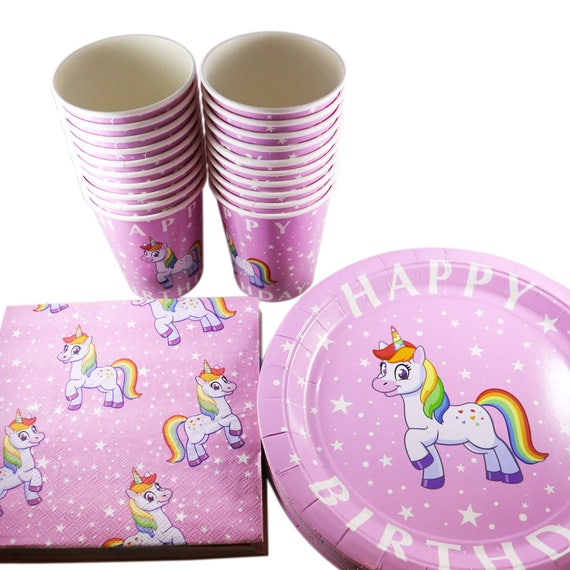 Product Info
Imagine Throwing the Perfect Unicorn Birthday Party...
We want to help!
Our beautiful rainbow unicorn birthday party pack is the perfect way to thrill your special birthday girl or boy.
Complete with 20 full sets (60 total pieces) of plates, cups and napkins, just add a cake and the party is ready to start!
All our party supplies are made from a dual layer premium quality paper which will never sag or buckle when wet like some cheaper competitors.
That special girl or boy in your life deserves the best party possible! Let us help you make it perfect by clicking "Buy" now!
Party supply dimensions:
<ul>
<li>Plates: 9"</li>
<li>Cups: 9 oz </li>
<li>Napkins: Dinner size</li>
</ul>