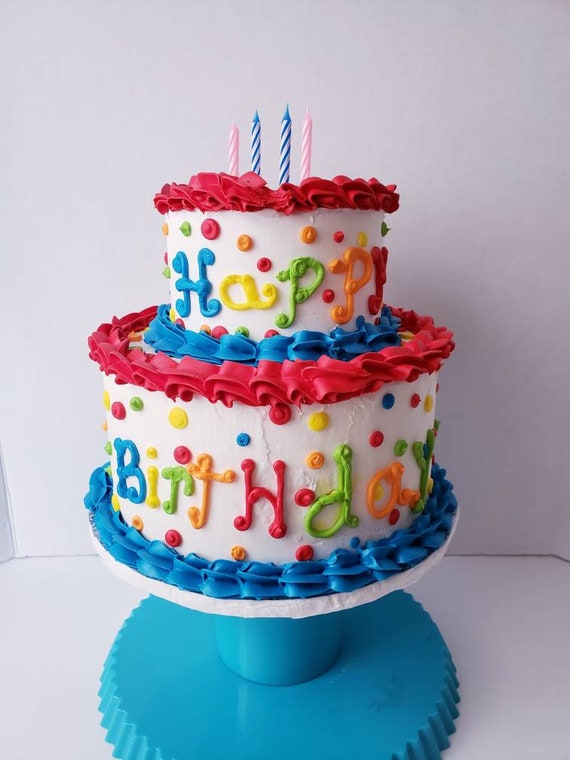 Rainbow Fake cakes. Faux birthday cakes. Rainbow party. Preschool Prom cake.
By Bellatopperandmore
Product Info
This listing is for 2 tiers colorful fake birthday cakes.
The sizes is for the bottom fake cakes 8 inches x 4 inches and the top fake cake is 5 inches x 4 inches.
This cakes is totally sealed for longer duration.
You keep this for long,long time.
Made by Order.
Thanks