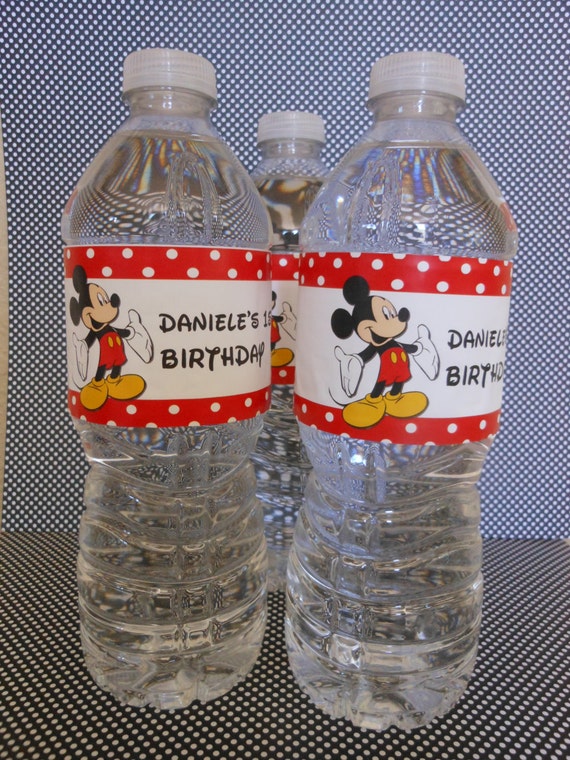 Product Info
This listing is for (20) printed Waterproof labels printed in color. You will receive 20 printed
waterproof labels that state Happy Birthday + name.
Our custom designed Mickey Mouse waterproof bottle labels are made to match our party packages perfectly.
All you need to do is:
1. Choose and purchase your design.
2. Include the following information on your order or via email to our website email:
3.Your Child's Name:
4. Within 5-6 days you will receive a 15 printed waterproof labels. All labels come in 7 x 2 for 10 oz.water bottle sizes only.
ADDITIONAL LINES OF TEXT OR OTHER CHANGES INCLUDING COLOR ARE SUBJECT TO A DESIGN FEE.