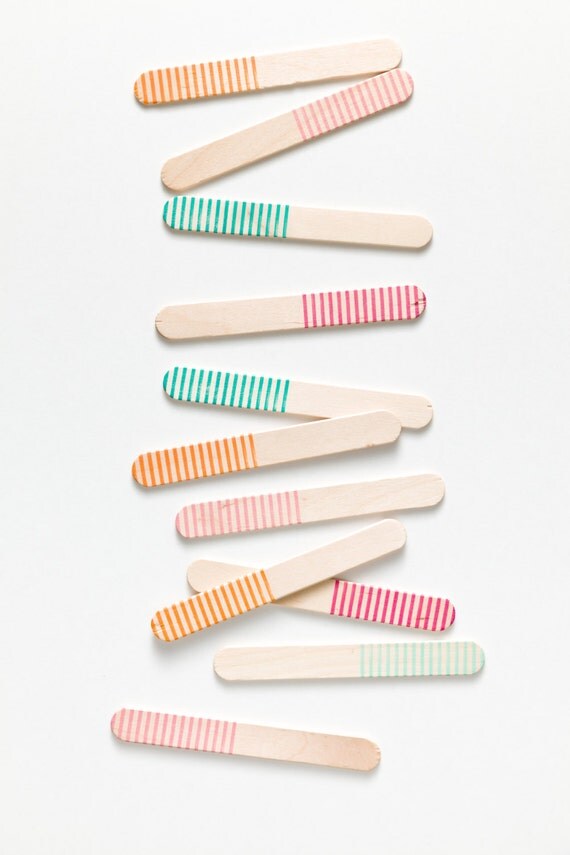 Product Info
Popsicles are Summer on a stick - and you'll love our newest popsicle sticks in dreamy Summer colors!
20 per package. 20 sticks to make your favorite treats, measure 4.5" long, and are intended for one time use.
To make your popsicle:
--> Pour yogurt or fruit juice into a Dixie cup
--> Cover cup with plastic wrap
--> Make a small slit in the center or your plastic wrap & insert fantastic popsicle stick!