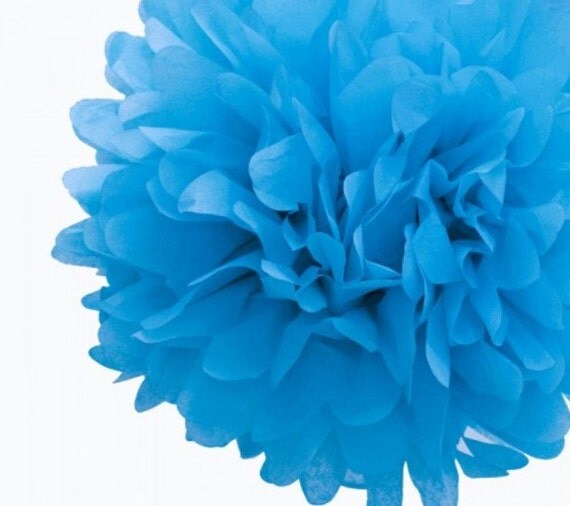 Product Info
Tissue Paper Pom Pom Baby Blue
Pretty tissue paper pom poms for that special celebration. This delicate pom poms can be used for weddings, birthday parties, anniversaries, graduations, baby showers, bridal showers and also to decorate a room or nursery.
One 17 inch diameter pom pom
1 yards of mono filament
Detailed instructions to fluff the pom pom
*****Please note - they are shipped UNOPENED.
EVERY SET INCLUDES DIRECTIONS FOR OPENING!!
colors - light blue or the color you choose.
You can choose the gift tissue paper from many trendy colors, we have over 60 colors to match your party theme or decor. Some of the colors we sale are:
Aloe
Apple Green
Apricot
Black
Boysenberry
Bright Turquoise
Brown
Cabernet
Celery
Cerise
Cherry Red
Cinnamon
Claret
Citrus Green
Cool Gray
Cool Mint
Dark Pink
Evergreen
Fiesta Blue
French Vanilla
Goldenrod
Harvest Gold
Holiday Green
Hunter Green
Iris
Island Pink
Ivory
Kelley Green
Khaki
Kraft
Lavender
Light blue
Light Gray
Light Pink
Lilac
Lemon
Mandarin Red
Nidnight Blue
Mist
Mocha
Mulberry
Olive Green
Orange
Pacific Blue
Pansy
Parade Blue
Peach
Peacock
Pistachio
Plum
Purple
Raspberry
Raw Sienna
Sandstone
Scarlet
Sky Blue
Tan
Teal
Turquoise
White
Willow
Yellow
Unfortunately the following colors have been discontinued:
Buttercup and Aquamarine.
Please indicate color choices and event date in notes to seller at checkout
Round or pointed petal cut
Available in different sizes, colors and quantities. Contact us for details.