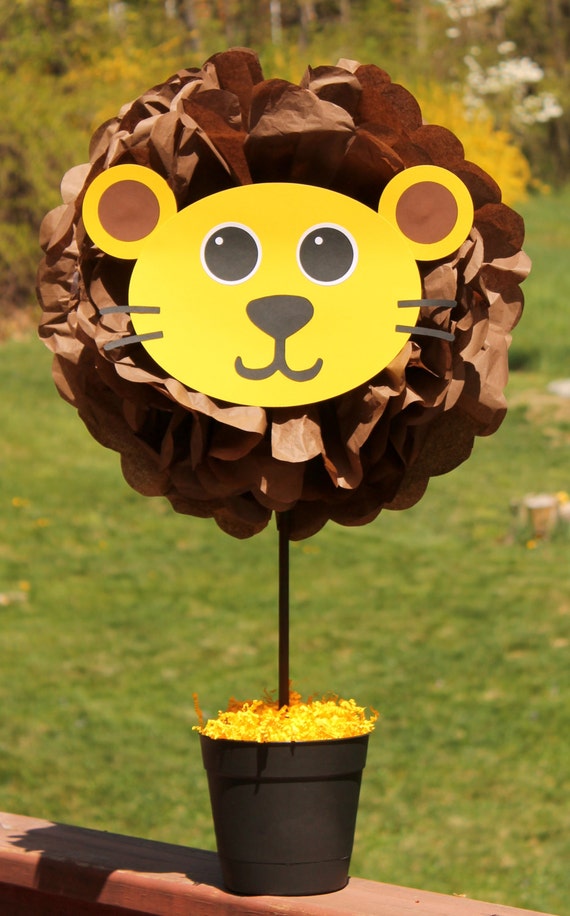 Product Info
PLEASE READ THE ENTIRE DESCRIPTION BELOW BEFORE ADDING THIS ITEM TO YOUR CART
This listing is for customers who wish to convert their pom poms into centerpieces as pictured in the photo above. THIS LISTING DOES NOT INCLUDE THE POM. If ordering this item, please also add the poms that you would like to your cart as well, and if you would like to purchase the kits to convert them into centerpieces, then you would add this item as well. So, if you are looking to purchase 5 lion centerpieces, please add 5 lion poms to your cart, and then 5 of these centerpiece conversion kits as well.
Each kit includes pot with styrofoam base and matching shredded fill, painted dowel, and instructions. Each centerpiece is $19.99 NOTE: These are single-sided, meaning the cardstock embellishments are only on one side of the pom, with a fluffed pom back. For double-sided centerpieces, the price is $24.99 each.
**I am currently running low on pots and am still in the process of locating a new supplier. Photos 2 and 3 of this listing show the centerpieces in a new clear acrylic base that I am now currently using. Unless you specify that you do want a pot, I will send the kits with these clear bases with matching shredded fill to match the centerpiece.
When ordering, please specify which of your poms will be used as the centerpieces so I can choose colors to match. Or, if you have specific colors you would like for the pots, shredded fill, and wooden dowels, please specify any custom color requests in the "notes" section when you check out. Each centerpiece stands approximately 30" high, and the pom is approximately 18" across.
**The third photo represents "trees" that fit perfectly with an animal/jungle/zoo/safari/noah's ark theme:
https://www.etsy.com/listing/168475568/feather-centerpiece-and-party-decoration
Don't forget to "like" me on Facebook! www.facebook.com/thelittlepartyshopny