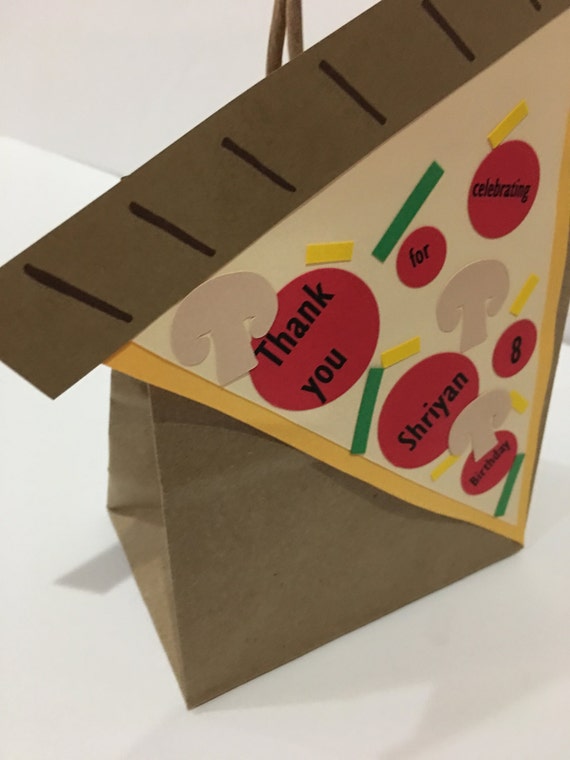 Product Info
Placing an order: Please be sure to leave your "wish date", it is not the same as the party date. I will organize my orders from the wish date. Not what etsy provides. Thank you :)
*****************************************
This is a slice of pizza bag to put favors inside. The bag design is inspired by a regular yummy pizza!
The bag is a kraft recycle brown lunch style. I glued the design on the front of the bag. The design is a compilation of high quality card stock paper, the character has different details. By layering card stock I give the character a 3D appearance.
Everything is made out of paper, hand trace, hand cut and some details are painted.
All my inventory is made out of a custom order request. It is no problem if you want to make changes.
A message is printed inside the pepperonis. You can always customize it.
There is no minimum purchase. Each bag cost $2.85
If you want more than 20 bags, please message me before. I would need to increase shipping cost.
The bag measures 8 inches in height, 5 1/2 inches wide and 3 inches in depth.
The bag has handles.
I accept custom orders all the time. Check out my Facebook or Instagram page for ideas @Craftophologie.