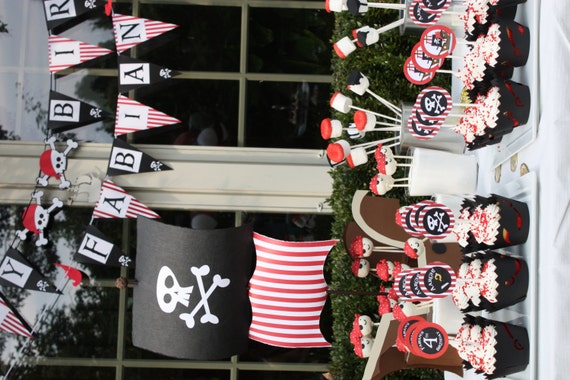 Product Info
This pirate ship is the perfect vessel to display up to 12 pirate or pirate inspired cake pops! It is a great centerpiece for your treats table and a fun souvenir once the festivities are over.
Made of paper, craft foam, and a wooden dowel. Sail edges are slightly roughed up to look weathered. All sides are finished
End-to-end the boat measures 17". At it's tallest (not including mast and dowel) it measures about 8 1/2". With mast and sails it measures about 2' tall.
To prevent damage in shipping, mast and sails will not be attached when shipped, but take only a minute to assemble.