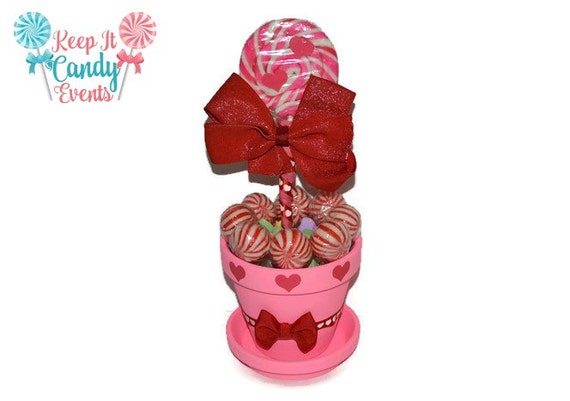 Pink and Red Valentine's Lollipop Arrangement, Valentines Day Decenter, Valentines Wedding Decor, Valentines Candy, Valentines Wedding Ideas
By Keep It Candy Events
Product Info
A yummy pink and red lollipop arrangement with heart ribbon makes a great gift for Valentine's day or as a centerpiece for a V-day themed event! Features fun candy sweet hearts to fill the pot too!
- Valentines deadline: 2/1
- All candies are wrapped and edible!
- Measures roughly 4 inches across and 10 inches tall
- We can customize an arrangement just for you to match your theme for your event, message us today!