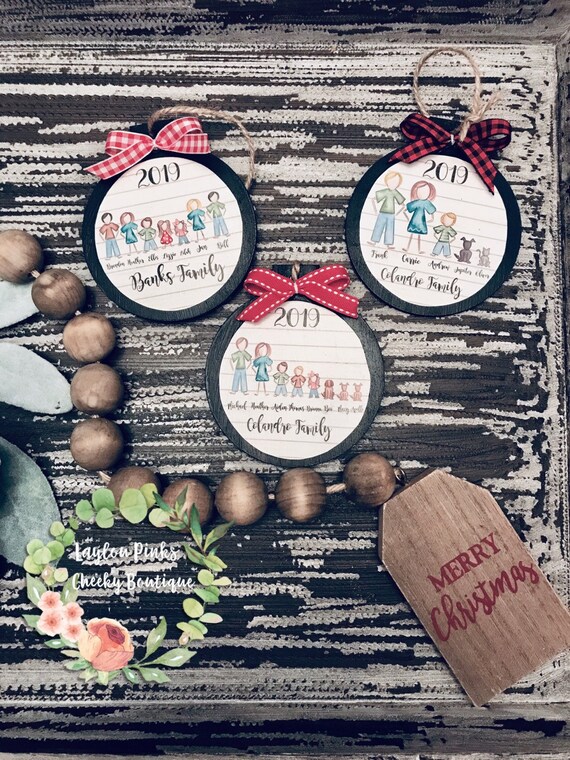 Product Info
Personalized wooden ornaments
3.77 inches wide and 4.29 inches tall
Ornament with "family surname" or "Our Family" and individual names
$10 limit six people/animals or the names get to small. Names can't be super long or they just won't fit correctly.
Ribbon colors/designs may vary.
Just an FYI:
I CANNOT CHANGE ANY ASPECT OF THE DESIGNS. Must choose from the given choices in the pictures. For example: cannot change girls hair to short or change color of dress, etc. or make mom wear pants instead of dress. Or make a dog spotted.
Please choose people/ pets from the selections in pictures. In notes to seller please list like this of what you want.
Sample of how to order $10 ornaments
Adult 1: male,black hair, Robert
Adult 2: female, blonde, Clara
Child 1: girl, blonde with bow, Abby, age of child
Child 2: boy, brown hair, green shirt, Chris, age of child
Child 3: baby girl, brown hair, Jane, age of child
Pet 1: black cat, Lola
Pet 2: brown dog, long ears, Sam
Family surname: "The Smiths" or "Our Family"
Join my group page and share with your friends