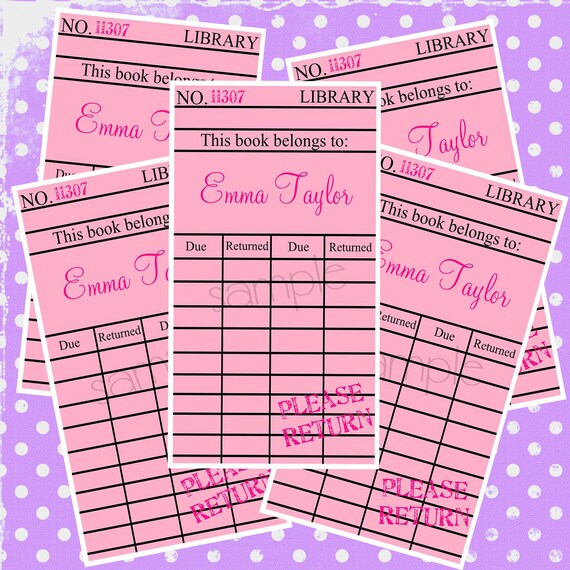 Personalized Library Book Stickers, 4 Pastel Colors to choose from, Library book, Ex Libris, Vintage Library Card, Books, Reading, Set of 12
By Littlebeane Boutique
Product Info
These stickers are so cute and great to use for labeling all of your books. It's an extra special way to personalize your special library collection( not to mention when you loan someone a book...they know who to return it to)! Use them for your own works or use them for all of your childrens books. They are even great to give as a gift to a new mother to put on all of her baby's first books she receives. These are priced per set and each sheet has 12 stickers that are 2" x 3.5" vertical rectangles! These stickers are printed on HIGH QUALITY MATTE PAPER
LABELSTOCK!
Please specify the COLOR & NAME you want on them in the notes box of the order!
** you can only choose one color per set... please specify when ordering!!
If you would like more than one set of stickers...email me and I will put up a custom order for you to purchase! Thanks so much!
Customer Service is very important to me. If you have a question or concern, please email me at: [email protected]
Graphics and Design by Littlebeane Boutique 2012