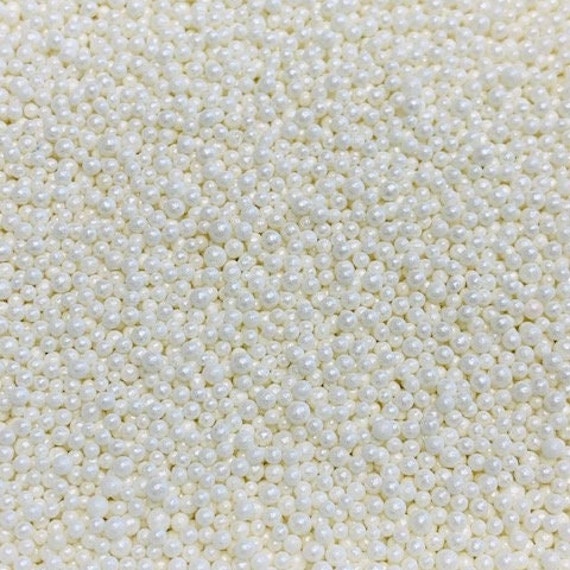 Pearly White Nonpareils ~ Shimmer White Nonpareils ~ Tiny White Ball Sprinkles ~ Nonpareil Sprinkles
By DK DeleKtables
Product Info
White Pearlescent Tiny ball sprinkles.
A nice addition to your sweet treats.
Perfect for cupcakes, cakes, cake pops, cakesicles, cookies even ice cream.
(1) 4 oz Bag
Enough sprinkles for
24 cupcakes, 24 cake pops or 24 cakesicles (more if you sprinkle lightly)
Comes in a tamper proof heat sealed bag for safety and freshness.
Please message me with any questions or concerns
Thank you for shopping with us!
Cool Mom Sprinkles
Turning your ordinary desserts into EXTRAORDINARY!