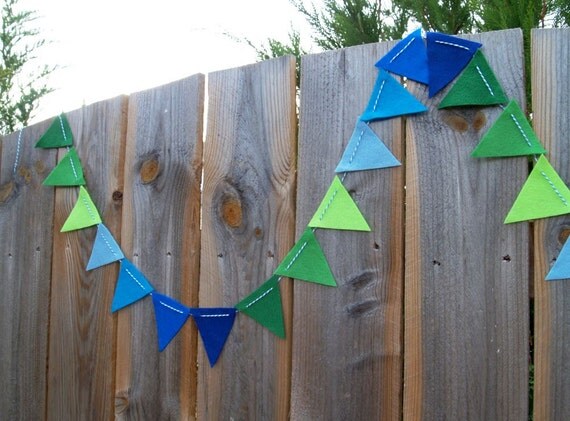 Product Info
Ombre, the fancy way of saying "a graduation of color"...in this case it's a graduation of green to blue!
This felt garland is made from eco-friendly felt, cut into triangle formation.
Great for:
-Photography (think mini-sessions)
-Birthday Party Decor
-Baby Shower Decoration
-Home Decor (hang across your mantle, swoop up a staircase, swag around your doorway)
Strung together with some pretty baker's twine, this banner measures about 5 feet in length, with extra baker's twine on each end for easy hanging. Each triangle is approximately 3 inches in width and length. The felt is sturdy...fold it up and keep it for years to come!