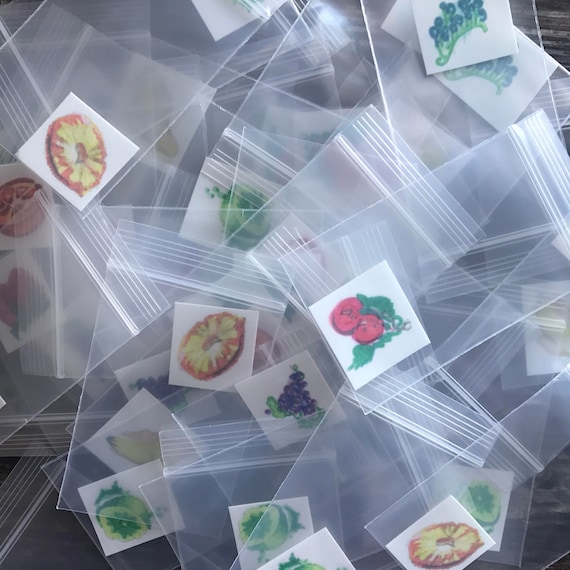 Product Info
These little 1" Square Lickable Wallpaper Squares are a perfect little touch to your very own Chocolate Factory!
Place them in a bowl and let your guest grab one for a unique licking experience! Want a bigger wow factor? Consider our likable wallpaper sheets found here: http://etsy.me/1tRCnpb or larger party favors here: http://etsy.me/1yzu0SD.
You Get 1 Dozen Individually Flavored Squares that are 1" x 1".
This option goes perfect with our downloadable Lickable Wallpaper 8x10 Sign! Check it out: http://etsy.me/1vWzU2A
Please note, this item is flavored using food-grade extracts on a semisweet icing paper. It is a novelty item, and not meant to be eaten, though many people do decide to remove from it's backer and consume the whole piece at once. Please do not expect this to be like licking a piece of candy, for that experience, I would recommend out custom lollipops that are a perfect touch for any Wonka Party!