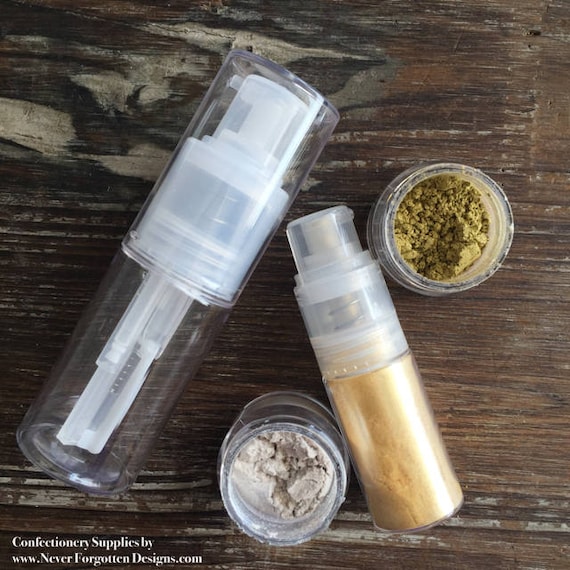 Product Info
This first of it's kind pump dispenser allows you to quickly and evenly apply our various dusts; the pumps will even work with ANY DRY DUST including Disco®, Jewel, glitter, highlighter and luster dusts! Hold the pump close for concentrated coverage and farther away for a light dusting. Great way to save product and avoid dumping to much!
Please note, we advise 1 dust pump per dust, as these can NOT be washed with ease.
**YOU WILL GET NO DUST WITH THESE PUMPS, THIS IS FOR THE PUMPS ONLY. FILL THEM WITH YOUR OWN DUST.
See the video of it in action on our Instagram or on our Youtube Channel: https://youtu.be/vK5CTm7q1DI
Large Pump: 4-3/8" x 1-1/4" x 1-1/4""
Small Pump: 3-3/8" x 15/16" x 15/16"
Be sure to stock up on dust, NFD offers Food Grade Jewel Dust, Rolkem, CK Luster Dust and much more!