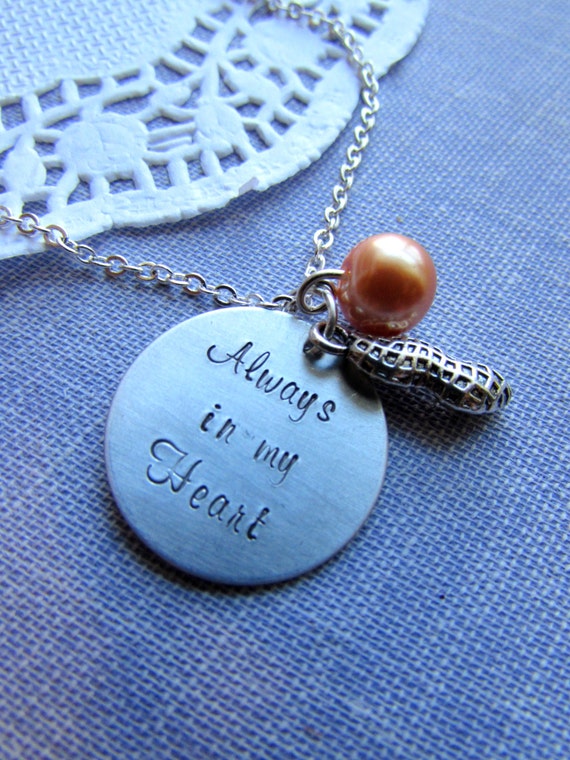 Loss, Peanut, Miscarriage, Infant, Pregnancy Loss,Remembrance Necklace. Always In My heart Handstamped Charm, Glass Pearl Birthmonth.
By Buy Some Love
Product Info
Always in my heart necklace, pregnancy loss necklace, miscarriage necklace, peanut necklace, handstamped necklace.
**********************
A peanut with a pearl to represent the birthmonth along with a handstamped charm that reads "Always in my heart"
Measurement and Details:
18 inch silver plated chain.
Glass pearl.
Handstamped charm: 2.2cm.
***PLEASE NOTE: the charm is shiny, not matte...like the pic may make it seem****
Back to my shop:
Enjoy!