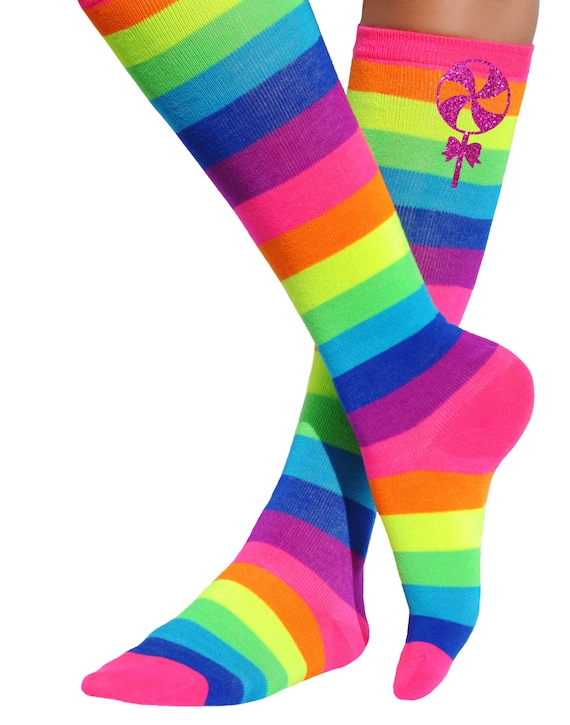 Lollipop Rainbow Neon Knee High Socks Roller Derby Socks Skate Party Fun Socks Glow Party Laser Tag Birthday Gift Tween Girl Toddler Girl
By Bubblegum Divas
Product Info
Lollipop socks for girls in neon rainbow stripes. Our sweet candy color lollipop knee high socks are cozy and fun. Colorful footwear for any occasion, we've added a glitter swirl candy lollipops.
Pick Socks by Age Group: Age groups 1-3 and 4-6 contain slip grip bottoms.
Girls Ages 9-11
Girls Ages 6-8
Girls Ages 4-6
Girls Ages 1-3
We do not add Names to socks.