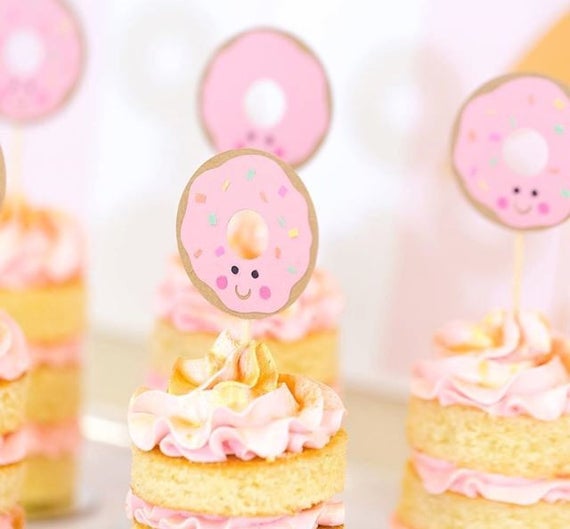 Product Info
Little donut cupcake toppers are approx. 5cm wide.
Comes in a pack of 6
Includes 3 sprinkles and 3 plain with 2 pink, 2 mint, 1 lavender and 1 lemon.
Can replace the pink for a blue donut if needed.
Also available in pack of 6 pink or 6 blue
Can also do custom colours to suit your party decor.