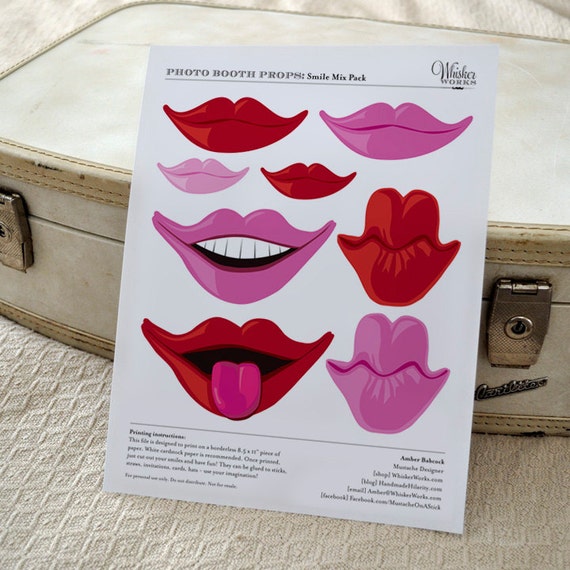 Product Info
Print your own smiles!
When you complete payment for this listing, a high-resolution file will be available for immediate download. It has an assortment of 8 smiles (image #1) in shades of red and pink.
These illustrations have been stylized with a 3-dimensional appearance. Smile sizes range from 2.3" to 4.75" wide, making them perfect for both kids and adults! This file is designed to print on a standard 8.5 x 11" piece of paper.
Print as many copies as you'd like! You can affix your smiles to wooden sticks, straws, pencils, invitations, cards - get creative with your party accessories!
File size is 450 KB. For personal use only. Do not distribute. Not for resale.
Download one of these other sets for more variety:
Mix Pack #1: http://www.etsy.com/listing/91078113
Mix Pack #2: http://www.etsy.com/listing/95107124
Mix Pack #3: http://www.etsy.com/listing/95108373
Mix Pack Mustaches: http://www.etsy.com/listing/89038172
Neck Ties: http://www.etsy.com/listing/90964617