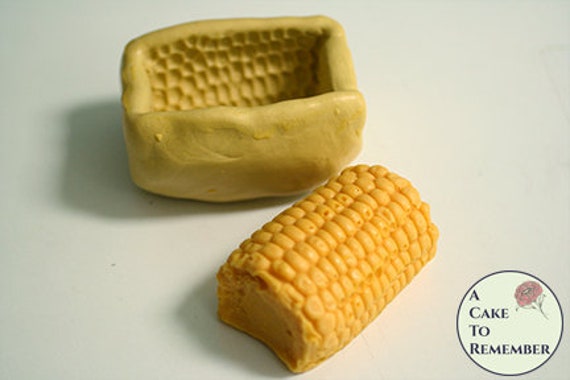 Life size short corn on the cob mold, silicone mold for cake decorating or soap making. Corn mold for gumbo pot cakes or stew pot cakes.
By A Cake To Remember LLC
Product Info
2.5" long corn on the cob mold made from a real ear of corn. Great for making fondant, chocolate or gumpaste corn cobs for gumbo pot cakes or stew pot groom's cakes.
You could also use this mold for soap, resin, or polymer clay. The piece in the photos is made from resin, and would make a nice paperweight, too!
Here's a video showing how I de-mold a chocolate corn cob: https://youtu.be/guTBsIfd6Vc
This mold is rounded and has an opening on one side to remove the ear of corn. It's not a full 3D ear of corn, but it can be placed on the cake and will look like it's round.
Pair it with these shrimp molds for another stew ingredient! https://www.etsy.com/listing/241453125/