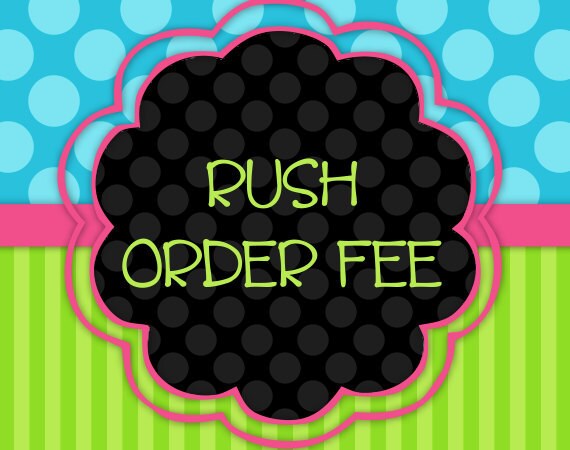 Product Info
$20 LATE ORDER FEE / RUSH ORDER
{ORDER ADD-ON}
My shop policy requires ALL ORDERS
to be placed 18 days (or more)
BEFORE your Event Date!
Order "DEADLINE DATES" is posted in my shop's
"Announcement" section.
**BEFORE** you purchase this Rush Fee -
Please Message Me First to see if I am able to
accommodate your order.
Simply, ADD this $20 RUSH FEE / LATE ORDER
to your cart along with your other order.
(OR) you can include your order # in the
"Note To Seller" section during checkout.
*PLEASE NOTE - Your order will NOT be processed
if you fail to purchase / include the Rush Fee
along with your regular order.