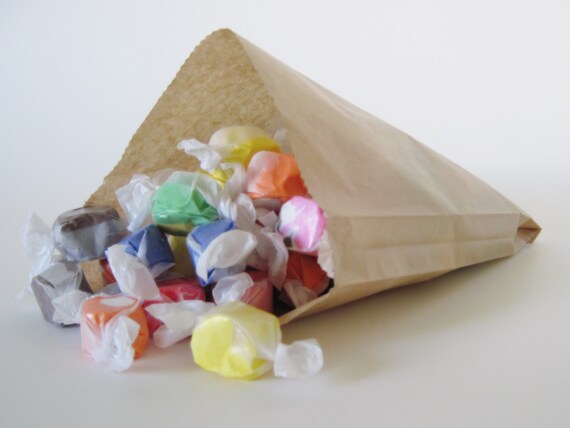 Product Info
100 6" x 8" Kraft sandwich / cookie bag. This bag is environmentally friendly and great for so many uses. . It's made from natural kraft paper stock using an FDA approved chlorine-free manufacturing process and an integrated soy blend eco-wax provides grease resistance.
These bags are great for wrapping and serving cold food products like meat, fish, poultry, cheese, sandwiches and more! In addition to the standard food uses you can use it for bake sales, product packaging, scrapbooking, party favor bags, snack container.......... and so much more. Use your imagination and get your creative juices flowing.
Bag measures 6" x 8"
Set of 100 bags
Candy and mini clothespin are not included. Mini clothespins can be purchased in our store.___________________________________________________________
Want to get the best price possible? Use the following coupon codes-
SAVE10 ---- 10% off a minimum purchase of $10
SAVE15 ---- 15% off a minimum purchase of $25
SAVE20 ---- 20% off a minimum purchase of $60
________________________________________________