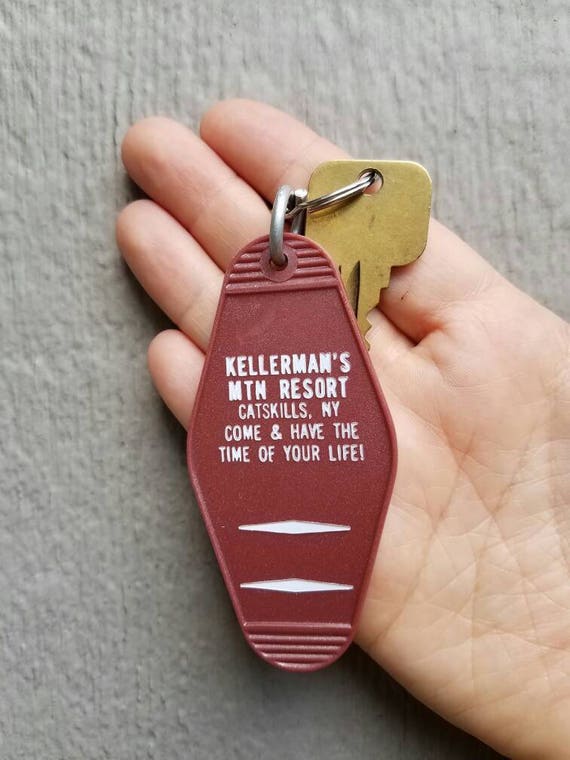 Kellerman's Keychain - Dirty Dancing - Vintage Motel Key Chain
By Sucre Shop
Product Info
SHIPPING SAME OR NEXT DAY FROM ST. LOUIS
When I was 8 years old I danced the merengue in Dirty Dancing, and have spent the rest of my life as a Kellerman's kid! This year is the 30th anniversary of the cult classic movie, and I'm celebrating with a few fun products.
These retro keychains are new stock. They make a great gift for people who love Dirty Dancing!
Back of keychain is blank.
1 keychain is $6, 3 keychains are $15. Get some for your friends! Please select from the drop down menu.
Check out our other fun Dirty Dancing themed products!
Original idea and design by Sucre Shop