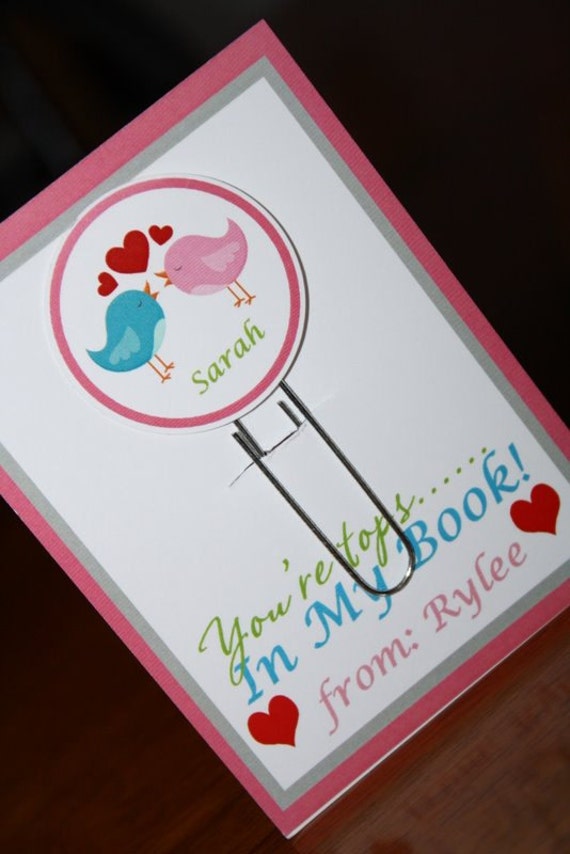 Valentine Printable. Bookmark Valentines. Valentines Printable. Print your own Valentines. Bookmark Valentines.
By Paper Pretty Designs
Product Info
PLEASE NOTE: YOUR PRINTABLE WILL NOT COME WITH YOUR CHILD'S NAME or CLASSMATES NAMES ON IT LIKE IN THE SAMPLE PICTURES. IT WILL COME EXACTLY HOW YOU SEE IT IN THE 2nd & 3rd PICTURES.
Super cute little Valentines printable for your cuties to take to their classmates at school. This is an automatic download so you can get them quickly and can get them ready.
This printable is makes some super cute Valentines! Cut out the circles and glue, hot glue or tape them to a large paper clip. Then cut out the Square cards, cut a small slit in it and clip your paperclip on. Your done! I had my daughter do all the gluing while I did all the cutting:) These work best when printed on regular white cardstock like you can get at Walmart or any office place.
You will receive your Valentine set up on standard page size for easy printing. It will come in both jpeg and PDF formats.
PERSONAL USE ONLY!
You can reuse each year but you are not allowed to share this printable with others or use for commercial use or resale in any form.