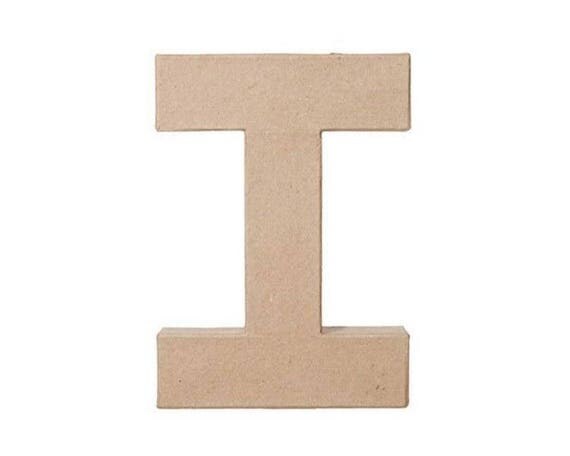 8 INCH Paper Mache, Letter I, Cardboard Letters, Kids Crafts, Home Decor, Party Supplies
By Charmios
Product Info
These 8 Inch paper mache letters are the perfect DIY craft for decorating, painting, staining and stamping. Perfect for making a custom marquee or to string together to create a word or phrase to decorate a dessert table or use as wall art.
★ 8" T x 5-1/2" W x 1" D
★ Paper Mache, Cardboard
★ Smooth Finish
★ Eco-friendly, 100% biodegrade
This listing is for ONE (1) 8 INCH CARDBOARD PAPER MACHE LETTER I. Also available in 12 Inch.
Charmios Craft Party carries 100+ paper mache and wood craft items, including letters, shapes, boxes and specialty items. Pairs perfectly with our fabric, felt, glitter, paint, sequins and twine embellishments.
★ ABOUT ★
Based in the NYC/NJ area, Charmios offers a unique craft party experience for any event, which is guaranteed to make a lasting impression with your guests! We'll create a custom craft project that fits within the theme of your event and bring all the materials to your party location. We'll organize it, handle the set-up, craft time and all the clean up so you can relax and enjoy your special day.
Contact Charmios Craft Party for package options, craft projects, and to book your next event! If you are outside the NYC/NJ area, we offer custom do-it-yourself party kits. For direct links to our blog and Facebook page, be sure to visit our about page.