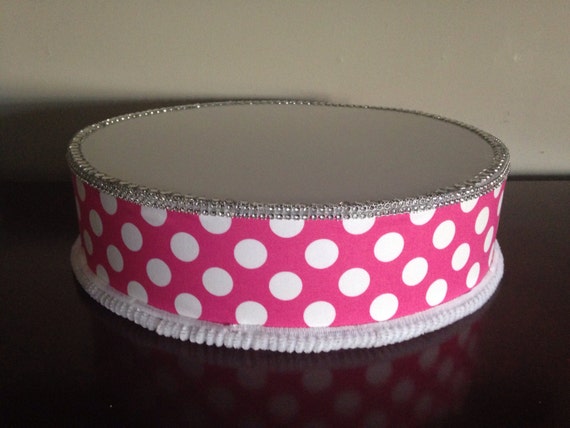 Product Info
This listing is for one pink and white polka dotted stand, like you see in the pictures above. It is a great stand that mimics a cake but can be used for several parties. I also can make this into a cake pop stand if you would like, you could use it for cupcakes, or you could place a layered cake on top, it is very sturdy and able to withstand a large layered cake.
This cute cake pop Stand can be done in sizes 6", 8", 10, 12", 14", & 16".It is Styrofoam inside to secure the Pops, & there is a cake pad on top & bottom.
The 6" will hold up to 12 Cake Pops or a large cupcake
The 8" will hold up 22 Cake Pops.
The 10" will hold up to 26 Cake Pops
The 12" will hold 46 Cake Pops
The 14" will hold 86 Cake Pops
The 16" will hold up to 105 Cake Pops
The 18" will hold up to 121 Cake Pops
This item currently takes 1 week to create because of wedding season + 2-3 days to ship, this also depends on how many you have ordered, please allow more time if you need them for several tables for your event. If you need it sooner please let me know and maybe we can work something out.