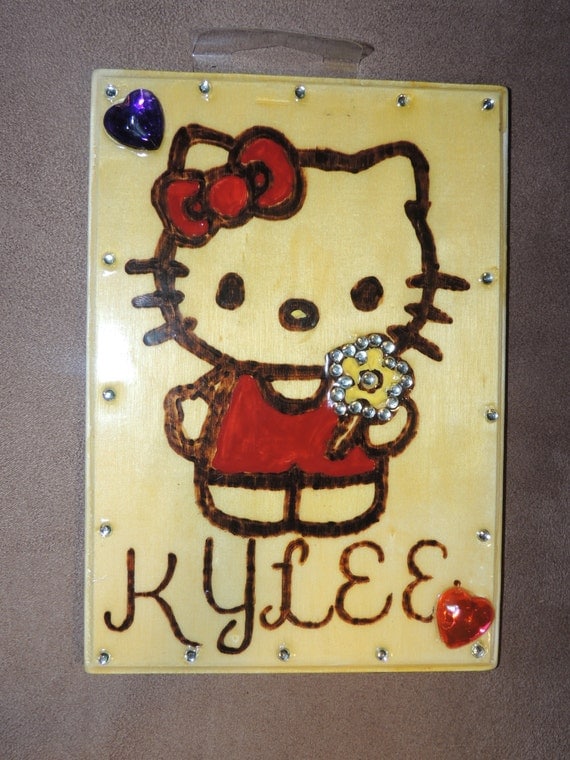 Product Info
Are there any Hello Kitty Fans out there or may know a child who is a fan?? Get them the perfect gift for the Holidays!!
A very modern keepsake gift for you or a special child.
Burn designs in wood lasts forever!
Hand drawn in pencil on craft wood before burning the image onto the wood. and sealed with a clear coat of varnish.
Space is provided for personalized name! Please be specific with spellings of names.
Thank you for viewing my artwork at Sadie's Divine Creations and I hope to work with you soon.
Items will be shipped once payment has been confirmed!
This is a sample for what I made for someone!