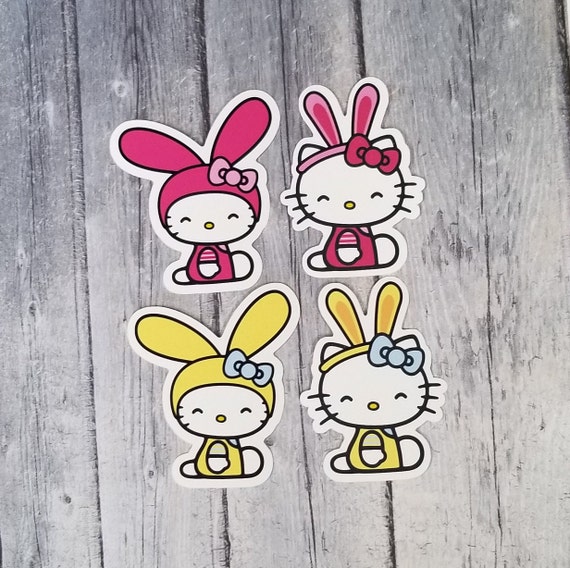 Easter Bunny Hello Kitty Stickers 2.75" Die Cut Matte Vinyl Stickers, Laptop Decal, Notebook Sticker, Easter Basket, cute sticker, gift
By HaleGrafx
Product Info
Choose one adorable Hello Kitty Easter Bunny sticker or the set! These die cut vinyl stickers are great for Easter gifts, laptop decals, notebook stickers and more! They would be a cute addition to any sticker collection!
Although printed on high quality matte vinyl sticker paper, these stickers are not waterproof and should not be exposed to water.
Each Hello Kitty Easter Bunny is about 2.75" tall.
There are 4 styles to choose from:
Pink Hood with Bunny Ears
Yellow Hood with Bunny Ears
Pink Headband with Bunny Ears
Yellow Headband with Bunny Ears
Printed on water resistant matte vinyl sticker paper.
Artwork by HaleGrafx.
*NOTE: Etsy labels provide a tracking number generated by Pitney Bowes, said numbers are not reliable since USPS employees are not required to scan them.
If you wish for a tracking number, please select the shipping upgrade during checkout.
Colors may vary on different monitors.