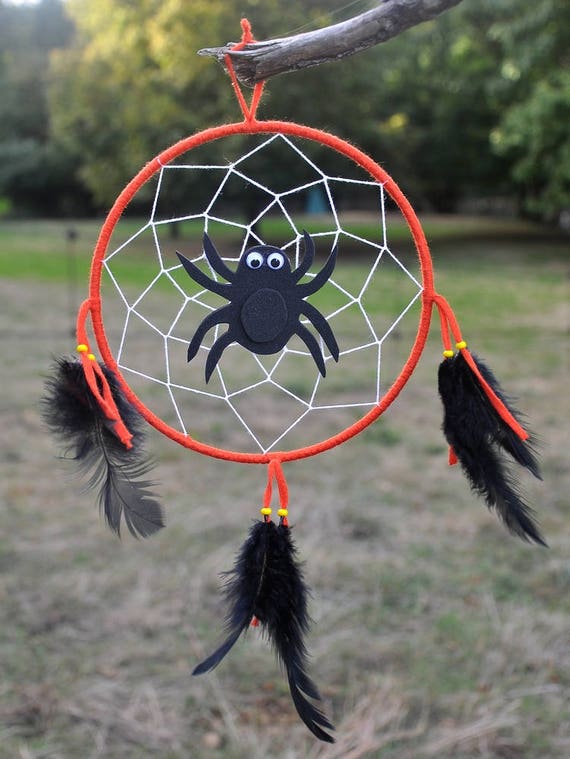 Product Info
◇ FREE U.S. SHIPPING!! ◇
This unique dreamcatcher will be THE addition to your Halloween decor this year! Cute and original, this decorative dreamcatcher can be placed anywhere in your home to add a little bit of spookiness in your world :)
Originated from Native American cultures, dreamcatchers are used to protect the dreams of sleeping children. According to the legend, dreamcatchers attract and catch all dreams. The good ones slide down the feathers back to the sleeper, while the bad ones get caught up in the middle charm/stone and are burned by the morning light.
Entirely handmade, these unique themed dreamcatchers are 15cm (5.9in) in diameter. Created with love and a pinch of magic, they are perfect gifts for young children but are also vastly used as natural and meaningful decoration in the home of grown ups!
Since each dreamcatcher is handmade, designs will vary slightly and might not exactly reflect what you see in the pictures. This is what makes it so unique!
∞∞∞∞∞∞∞∞∞∞
Follow us on Instagram @magical_cc_creations to be the first to hear about our new items and coupons, and don't hesitate to visit the rest of our MagicalCCCreations shop for more designs and magical products!
■ - ■ - ■ - ■ - ■
With love,
Your fellow witches at C&C Creations ♡
For decorative purpose only.
All products are made in a smoke-free, cat-friendly home.