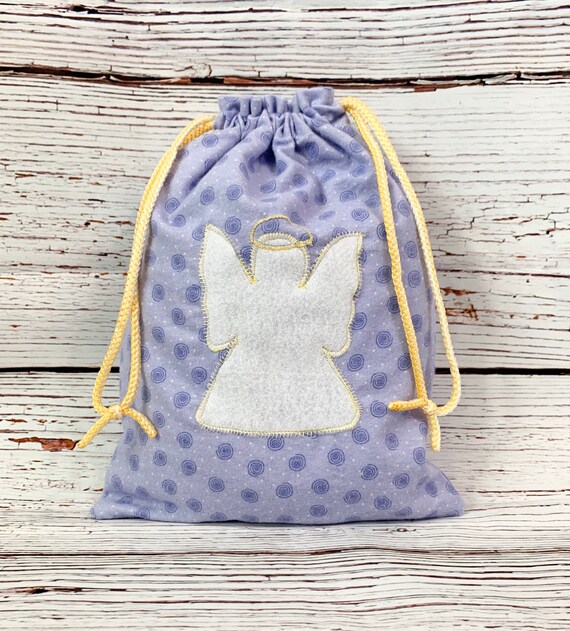 Sustainable Guardian angel fabric gift bag for Valentines/baby shower/double drawstring 9.5 x 13/ lavender flannel angel appliqué/pajama bag
By GiftGarbBags
Product Info
This is a sweet guardian angel fabric gift bag with a yellow and white nylon double drawstring cord. The bag is lavender with little swirls and white dots and a white felt angel appliqué outlined in yellow with a yellow and silver halo.
Use as a Christmas gift bag, baby shower gift bag, birthday bag or pajama bag
This bag is made with a nice thick cotton flannel fabric.
Perfect for a special gift, useable or reusable as a travel bag, lingerie bag and more.
The bag measures:
9.5 inches wide x 13 inches long (11 inches of usable space under the drawstring)
These bags were made with rescued fabric remnants. There are 4 bags available if you want more than one.