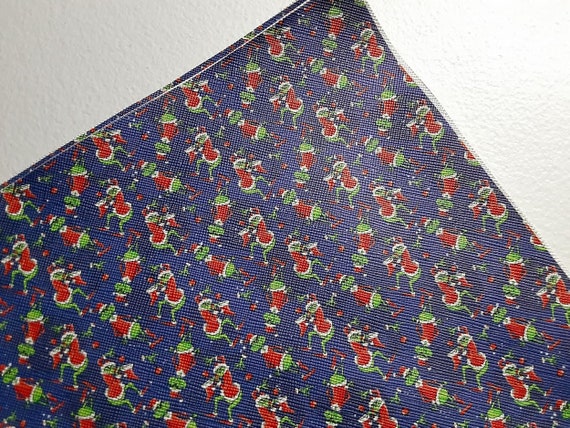 Product Info
Grinch Stole Christmas Faux Leather Sheets
- Each sheet is approx. 22cm by 30cm (8.6in by 11.8in)
- These faux leather sheets are perfect for creating jewelry, hair accessories, bags, etc.
- Pattern is on the front of each sheet, back is white (blank).
| PLEASE NOTE | When you receive these sheets, they may become folded/creased during shipping. If that happens, simply put the sheet(s) under heavy books for an hour or so and they will flatten back out.
// We ship through USPS with tracking for all orders.
// Looking for more faux leather? Find it here: https://www.etsy.com/shop/werkitgirlsupply/?section_id=25077466