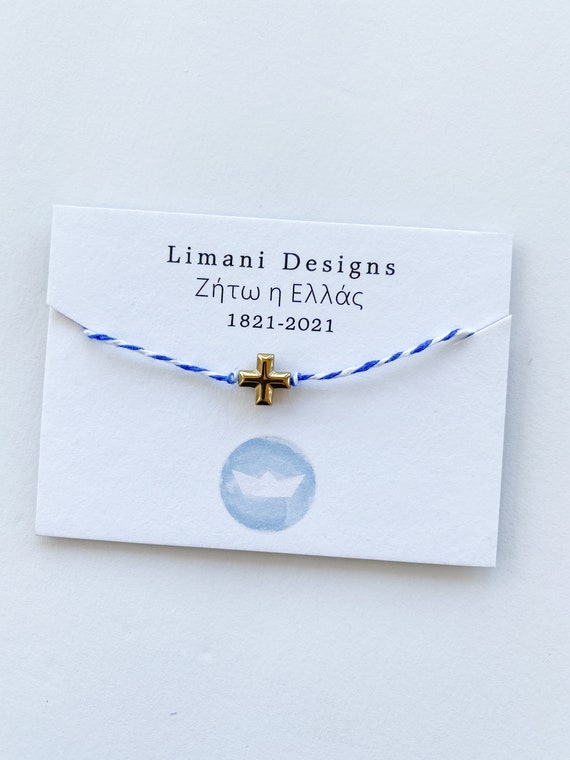 Product Info
Each year on March 25th, Greeks all over the world celebrate Greek Independence Day. This year will mark the 200th anniversary of Greek Independence Day, 1821-2021. To celebrate this huge milestone, we created these bracelets, wear them to show your love of Greece and all things Greek.
These little twisted rope bracelets are meant to be enjoyed daily, tie them and cut access rope. Style them anyway you want, they look great stacked with other bracelets.
Here's to celebrate big this year! Ζήτω η Ελλάς!
xoxo,
Team Limani