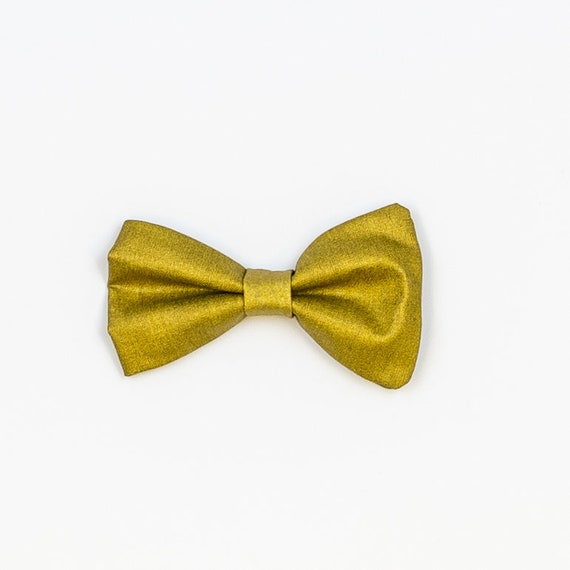 Extra METALLIC GOLD baby bow tie. Cuddle Sleep Dream snap on tie, not a standalone bowtie. Newborn, baby, infant, toddler.
By Cuddle Sleep Dream
Product Info
This is not a stand alone baby tie.
Many Cuddle Sleep Dream outfit have snap-on, interchangeable necktie and bowties! Check out the 2nd image above to learn more.
Bowties fit newborns up to about age 10.
Ties are ready to ship!