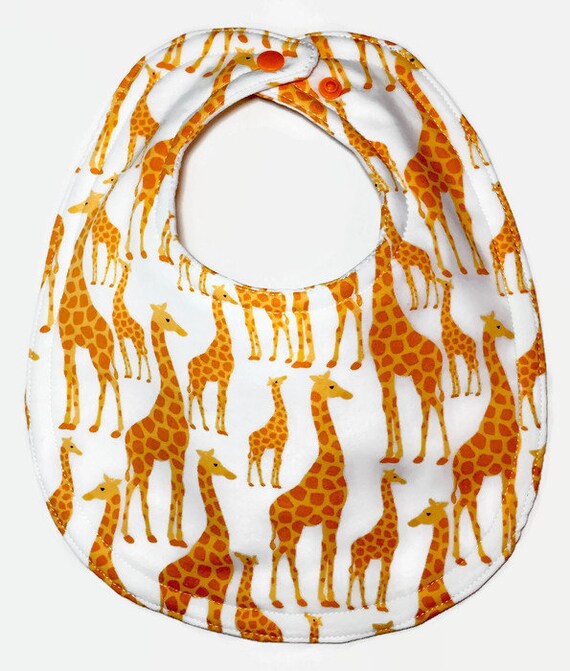 Giraffe Bib - Baby Boy Bib - Baby Girl Bib -Giraffe Baby Gifts - Gender Neutral Baby - Toddler Bibs - Dribble Bibs - Safari Birthday Bib -
By Beastie's Babies
Product Info
Have you hugged a giraffe today? Give the gift of a great bib that keeps them clean and dry while looking great too. Moms love this "Beastie" bib around the world for it's great fit and outstanding quality.
This giraffe bib comes in two great sizes. 0-12 months and 4-24 months. *This is an estimate, and most fit longer as every baby differs in shape and size.
Each bib is 100% cotton (except for snaps and tag).
Each quality bib meets CPSA compliance standards
Made with 100% cotton fabrics and completely reversible
Your choice of two great sizes for the perfect fit
Thick and absorbent - perfect for feeding/teething babies
Professionally sewn and top stitched for supreme durability
Premium batting that will not twist or bunch in the washer or dryer
Two sets of premium quality Kam snaps for the perfect fit
Machine washable and dryer safe
Made in a smoke free home