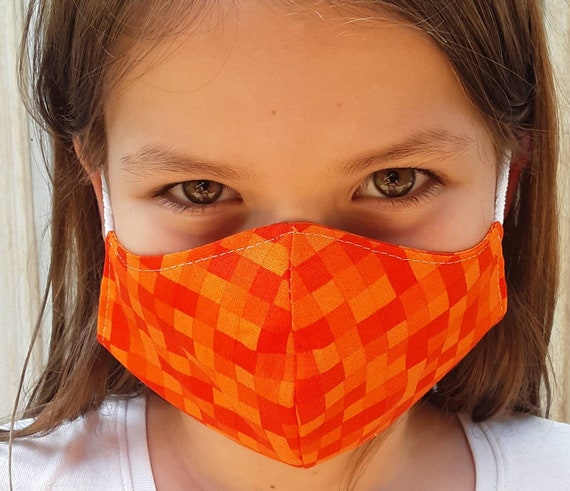 kids minecraft face mask, Gamer face mask, Gamer fabric face mask, adjustable fabric face mask for kids, minecraft lava face mask, creepers
By Kings Daughters
Product Info
THIS IS NOT A MEDICAL DEVICE. SELLER MAKES NO PROMISES OF PROTECTION.
The masks are one size smaller than women's and have white elastic around the ears.
THE ELASTIC IS ADJUSTABLE, THE ENDS OF THE ELASTIC ARE HEAT SEALED SO THEY WILL NOT UNRAVEL.
This mask for kids is washable and reversible making it practical for every day use such as running errands, going shopping or doctor's visits.
Each corner of the mask has reinforced stitching to add durability where the fabric meets the elastic and prevents pulling it out or breaking off.
Kids fabric mask meassures 4 inches on the highest point and 6.5 inches across.
Fabric pattern placement may vary.
The fabric makes the mask unique in the way that is washable and reusable, ECO friendly and environmentally sustainable.